Shkayla to play Leam Jazz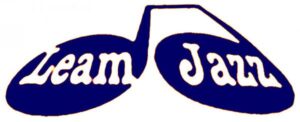 Joe O'Donnell's Shkayla take a step towards the 'dark' side with an appearance at Leamington Spa's Leam Jazz on December 14th! Actually it's not the dark side, but this event will allow the band to feature more of its instrumental and improvisational capability, as jazz audiences tend to show more interest in that aspect of the music.
Of course, the band's improvisation is one of its outstanding qualities, with four highly creative soloists to its name. Meanwhile jazz and fusion are never too far away in terms of the band's inspiration and musical flavours. Leader and composer Joe O'Donnell partly traces his music right back to some of the big-name violinists of the 1970s, such as Jerry Goodman (Flock, Mahavishnu Orchestra) and Jean-Luc Ponty (Frank Zappa, Chick Corea).
Shkayla's guitar virtuoso Si Hayden is another player with a huge range of musical idioms at his fingertips – remember him trading licks with John Etheridge on International Jazz Day? Bassist Adrian Litvinoff is well-known as a jazz player and leads his own jazz quintet Interplay, while keyboardist Martin Barter melds his rock-based style to meet many a musical challenge offered by Shkayla. Fusion drummer Karen Milne has all the grooves to support this powerful assembly of instrumentalists on their wide-ranging musical adventures!
Leam Jazz
Leam Jazz is a monthly jazz promotion now in its seventh year! It is run by a small group of dedicated volunteers. Based at the friendly Leamington Rugby Club on Kenilworth Road it has put on some of the biggest names in British jazz, and also encourages regional groups. As a Rugby Football club it has a reliable supply of well chosen beer at hospitable prices too!
John Hodgetts of Leam Jazz says "We are delighted to be hosting Joe O'Donnell's Shkayla, especially just before Xmas when I reckon people might be up for something a little bit different. This really will be fun!"