Bowing to the inevitable…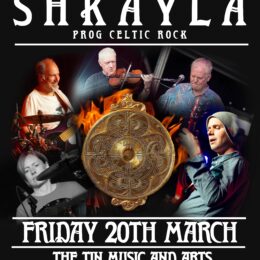 We are sad to report that our gig on Friday at The Tin Music and Arts in Coventry is off – if only postponed for the time being. The management there have judged that it is no longer viable to continue live events in the face of the growing crisis, and we would be foolish to disagree.
We have already been in discussion about a revised date, and provisionally we are setting this for August 7th 2020. Of course this will depend on the progress of the pandemic and the easing of restrictions well before that. You can be assured that we will continue to monitor the situation closely.
Not for the first time
This is the second time that we have had a gig postponed because of COVID-19. We also know that a lot of people are facing much more substantial issues as a result of this unprecedented outbreak. It really is a step into the unknown for all of us. So please stay safe, and we hope to see you all on the other side.